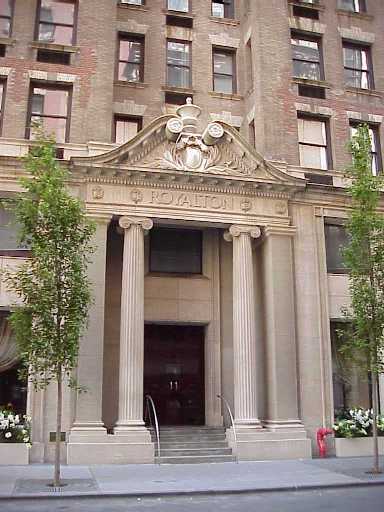 Without a doubt, existing Manhattan hotels are magnificent properties. Yet current developers have put the push on to build NYC hotels rather than purchase real estate. Actually, the present demand from publicly traded investors for New York City hotels has made it more practical to develop an establishment rather than buy a building.
NYC Hotel Development
Due to funding difficulties, hotel developers steered clear of Manhattan and other NYC neighborhoods during the recession. Since the record increase in commercial property prices (highest since 2006), developers are returning to NYC boroughs. Except for Shanghai and Dubai, the Big Apple boasts the most guest rooms in the pipeline (25-2008, 27-2009, 34-2010, 22-2011, 23-2012, 9 in 2013, 68 in 2014 and beyond).
Bruce Ford, senior vice president of sales at Portsmouth, New Hampshire's Lodging Econometrics explains, "Right now, it can be cheaper to build than to buy in New York."
Select Service
In fact, 50 NYC hotels are slated to open between autumn 2011 and 2013. Pending developments include a diverse mix of lodging properties. According to Ford, a wide variety of "select-service type of hotels" is planned for New York City. At least half of the hotels slated to open between 2012 and 2013 will be in the economy, mid-scale, and upper-scale sector. Examples include a Holiday Inn on West 31st Street, Hampton Inn on Pearl Street in lower Manhattan, and a Days Inn in the Times Square area.
The year after next looks most favorable for many U.S. developers. Yet 2012 hotel construction should prove to be just as conducive to hotel development as any of the other promising years ahead for NYC lodging. Sixty-eight additional properties are expected to be completed by 2014 and shortly thereafter in the New York hospitality sector.
According to hotel consultants, Lodging Econometrics, such figures represent three times the number of hotel openings in Washington – the city with the second most construction activity in the US. New York takes the number one spot. Indeed, the NYC hotel market leads the cycle in the hospitality industry.
David Loeb, a hotel analyst at Milwaukee-based Robert W. Baird & Co, explains the appeal of NYC properties, "Manhattan is an under-supplied market because it's a seven-day market. In one week in early October, New York hotels were 91.7 percent occupied. Very few other markets come close to that."
Manhattan Hotels
According to Real Capital Analytics Inc….
January 1 – September 30, 2011 - average sale price per room - $505,157*
Between May and August 2011, 14 New York hotels sold for an asking price of more than $400,000 per room. The specific hotels include the Radisson Lexington Hotel, Four Points by Sheraton Midtown-Times Square, Affinia Gardens, and the Yotel. One highest price involved the sale by Morgans Hotel Group of the Royalton New York to Irving, Texas-based Felcor Lodging Trust Inc. (FCH) for $84.6 million ($500,447 per room.) According to a PricewaterhouseCoopers study, Affinia Manhattan's rooms sold for $560,685. Affinia Gardens with its residential-style suites could be purchased for $910,866 a room.
January 1 – December 31, 2010 – average sale price per room – $344,799
January 1 – December 31, 2009 – average sale price per room - $413,644
2006 peak – average sale price per room - $632,894
Present – companies such as DiamondRock Hospitality Co. (DRH) & Hidrock Realty Inc.–developing hotels-$300-$450,000 a room
* Real Capital concludes that real estate investment trusts are driving the rise in prices for existing hotels. Purchases of lodging properties in Manhattan came in at $1.14 billion (38% of total traded in NYC) between January 1 and September 30, 2011.
Scharger's Story – NYC Hotel Construction
New hotel development in New York City requires the emptying and redevelopment of office buildings as well as demolishing present structures. Ian Schrager who pioneered of the boutique hotel concept has agreed to purchase a NYC development site. As well, Schrager's company is close to finalizing another Manhattan hotel deal. Although the developer has not released project details or proposed prices, Schrager has a plan to develop trendy but affordable lodging in major destinations. The $400,000-$500,000 per room prices make it easier to build a NYC hotel rather than buy an existing property.
Hotel Developers
DiamondRock Hospitality Co.
On January 18, Diamond Rock announced their plan to buy a hotel under development in the Times Square region by the combined efforts of Walton Street and Highgate Holdings. The sale price would be between $112.5 million and $135 million (almost $450,000 per room) – depending on the final guest room count. The planned hotel will open in 2013.
Starwood Capital Group LLC
Founded by Barry Sternlicht, Starwood Capital Group in partnership with Tribeca Associates LLC made a March announcement about their takeover of a development contract from Orient-Express Hotels Ltd. (OEH) for the New York Public Library's Donnell branch on West 53rd Street. According to a March 16 article in Crain's New York Business, the purchasers expect to spend $400 million on the site (including condominiums, hotel rooms, and a library). The Greenwich, Connecticut-based Starwood did not comment on the cost of the project.
Extell Development Co.
In November 2010, Gary Barnett's Extell Development Co. announced their intentions to build a 210-room, 135-condominium Park Hyatt Hotel on West 57th Street. This hotel should open in 2012. Extell has not revealed the cost of its development.
Marriott International Inc.
During August, the Maryland-based Marriott International, the largest publicly traded U.S. hotel company, joined with Granite Broadway Development for a 68-story Manhattan project at Broadway and 54th Street. The property will include two hotels (Courtyard and Residence Inn) planned to open in late 2013. The establishments are scheduled to open in late 2013. Marriott did not confirm the cost of the project.
Hidrock Realty Inc.
The New York Hidrock has two projects in the works. The company is redeveloping a former office building at 960 Sixth Ave. in Manhattan's Fashion District. The final result will be a Courtyard for almost $300,000 a room. According to Hidrock president, Abraham Hidary, the $72 million purchase price includes a bank branch on the bottom floor. In addition, Hidrock has joined with Robert Finvarb Cos. to build SpringHill Suites on West 57th Street at a cost of $53.1 million ($320,000 a room).
NYC Hotel Occupancy Rates
New York City hotels had an 80% occupancy rate from January-August 2011. Besides Oahu, Hawaii, New York City had the second highest occupancy rates in the top 25 markets. Yet the array of new developments, as well as a slowdown in economic growth, could begin to affect occupancies and room rates. After all, the U.S. unemployment rate has been 9% or more in ten months of the past year. On September 27, Joel Ross, principal at Citadel Realty Advisors, investment banking and real estate financing firm, predicted that a decrease in bookings should show up next year. Corporate travel is expected to fall in 2012 as companies hold meetings at their own facilities rather than in hotels.
Slowing Economy
Bloomberg Industries data suggests that global financial firms will cut over 120,000 jobs this year. In addition, the Bank of America Corp. (BAC), the second largest U.S. lender by assets, is undertaking an overall review aimed at decreasing annual costs by $5 billion before the end of 2013. BAC expects to end 30,000 positions in the coming years.
Declining RevPAR
The new supply in the NYC hotel sector will mean a 1%-2% decrease during 2012 in revenue per available room (RevPAR - an industry measure of occupancy and rate). Jan Freitag, vice president at Smith Travel, is expecting a 5.5% rise in RevPAR by the end of 2011. Without a doubt, almost all planned Manhattan hotels will meet with success. New York City is an established and profitable market. The increased supply, however, will have a significant effect on RevPAR growth in 2012.
Building Manhattan Hotels Beats Buying as Development to Surge
Image courtesy of readio.com